book tickets
Thursday 11 February, 7pm Door
Paula Chateauneuf & Pavlo Beznosiuk
Soloist, accompanist, teacher, and linchpin of numerous ensembles including the Gabrieli Consort & Players and New London Consort, lutenist Paula Chateauneuf has earned her reputation as one of the most respected and admired musicians in early music. Her playing has been described as "one of the most exciting things on the pre-classical concert circuit"; her interest in improvisation, dance music, and basso continuo has led to a diverse career in music from the 14th to the 19th centuries.
Over the past 25 years Pavlo Beznosiuk, renowned for his versatility and virtuosity, has gained the respect of musicians, critics and audiences alike in repertoire spanning the 11th to the 20th Centuries. This season he is presenting recitals combining solo works of Bach, Berio and Bartók and appearing as soloist with The Academy of Ancient Music and The Avison Ensemble.
Thursday 25 February, 7pm Door
Iestyn Morris
Countertenor Iestyn Morris is at home as much on the concert platform as well as the opera house, where he is acclaimed for creating roles across Europe.
Morris was a music scholar at Highgate School and made his professional debut as Miles (The Turn of the Screw) for English National Opera at La Fenice, Venice. He went on to study violin, piano and voice at the Junior Academy at the Royal Academy of Music. He studied mechanical engineering at Bristol University and opera at the Guildhall School of Music and Drama with Andrew Watts. Operatic engagements include Pisandro and Human Frailty (Il ritorno d'Ulisse in patria) and Ferdinand (Duchess of Malfi) for ENO, Pleasure (The Triumph of Beauty and Deceit) for Badisches Staatstheater Karlsruhe, Ferdinand for Städtische Theater, Chemnitz, Medoro (Orlando furioso) for Theater Basel and Alessandro (Tolomeo), Spirit (Dido and Aeneas), Shepherd (Orfeo) and Historicus (Carissimi's Jephte) for English Touring Opera. His role creations include Peter Pan and in Die Taktik for Stuttgart Opera, Anzi (Hôtel de Pékin) and Tom Boxer (Wake) for Nationale Reisopera and in The Death by Fire of Giordano Bruno for Heresy Records on tour in Ireland.
Morris sings widely in concert, in such venues as Royal Festival Hall, Queen Elizabeth Hall and Snape Maltings and in repertory including the Messiah, Bach's B minor Mass, Pergolesi's Stabat Mater, Judas Maccabeus, St Matthew Passion, The Fairy Queen, Carmina Burana and the Chichester Psalms.
Wednesday 9 March, 7pm Start
'Found in Translation' Rants with the Institute of Composing
What gets gained or lost in translation between different artforms, genres and languages?  How do makers and consumers of culture find identity in a society where mixing-it-up is prevelant, expected even?  We're bringing together artists and thinkers with differing viewpoints to examine and challenge received ideas and cultural norms. Rants are an Institute of Composing and Club Inégales tradition of lively debate featuring short speeches of trenchant views and incisive critique, which are then debated by everyone in attendance.
Thursday 10 March, 7pm Door
Maya Youssef
London based kanun player Maya Youssef comes from a family of artists. As a ten-year-old, she began her lifelong musical career with the kanun at Sulhi Alwadi Music Institute in Damascus from which she graduated with excellence degree in 2002.
After winning the Best Musician Award in Syria's national youth music competition in 1996 her musical career developed with in-depth studies of the kanun in Damascus, many international performances as well as residencies in Dubai and London. She has appeared at the Royal Albert Hall and frequently collaborates with cross-genre artists such as the Elysian Quartet or the Syrian Female Orientale Group which she founded in 2003 along five of her colleagues.
Thursday 17 March, 7pm Door
Found in Translation
The House of Illustration, Modern Poetry in Translation, Academy Inégales and Notes Inégales present an evening of boundary-crossing explorations.
Thursday 24 March, 7pm Door
Aidan O'Rourke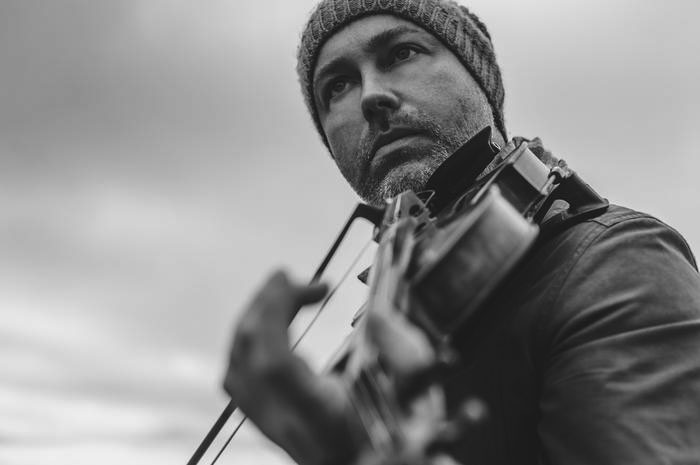 Both a"dazzling fiddler" (Scotland on Sunday), and an "unfailingly strong and imaginative" composer (The List), Aidan O'Rourke stands at the centre of the modern Scottish folk music revival. Loved for his warm lyrical fiddle style and admired for his adventurous compositions, O'Rourke has emerged as one of Scotland's leading artists, defining a modern attitude to traditional music.
---
Each Found in Translation event takes place at Club Inegales' Euston home and features house ensemble Notes Inégales directed by Peter Wiegold
Doors open at 7pm for great Indian food (except Wednesday 9th March) and bar.